My first exposure to John Mayer was reading an interview he did with Rolling Stone, when I was somewhat new to the music scene a couple of years ago. I was uncorrupted at this point, unaware of the extent of gross ideas that pass through peoples minds. In this interview, he spoke of things such as him wanting to find the "Joshua Tree of vaginas," which shocked me a bit. I just assumed he was one of those stereotypical celebrity douche bags, and that opinion stuck with me up until I started following his recent work.
            Mayer completely reinvents himself on his new LP, "Born and Raised", and not just with the new hat. This record is all about him mellowing out after his meltdown a few years ago. Retreating to his house in Montana, Mayer moved from blues-y rock to a folk-centered genre that does him justice, even with his worsening Granuloma. He just wants people to know that he's a "good man with a good heart," as he sings on "Shadow Days", the album's initial single. "Had a tough time, got a rough start. But I've finally learned to let it go. Now I'm right here/and I'm right now/And I'm open/Knowin' somehow/That my shadow days are over." He confirms this in interviews, also. He states in an interview with CNN that he struggled with it, but eventually concluded that it's not narcissistic to say that you're a good person, which is quite respectable.
            Along with the humble reinvention that takes place on this record, there's some damn fine music to go along with the message he tries to get across. "Queen of California", one of my favorites, is a catchy country-folk tune, with Mayer crooning "Heading out west with my headphones on/Boarding a flight with a song in the back of my soul." Adding to the fine-tuned expertise showcased on this track is a crisp and clean guitar solo, showing that Mayer is still quite an axe-man.
            I have a whole new level of respect for Mayer after listening through this record, and he was kind of overdue with the mediocre-at-best "Battle Studies". "Born and Raised" is nowhere near a disappointment, picking away at your mind with its relaxed twang and soft vibe.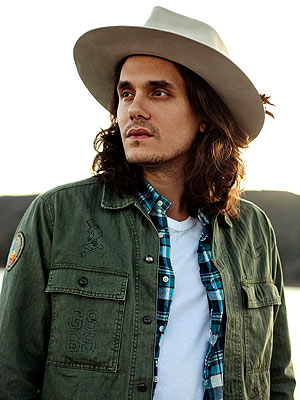 Key Tracks: Queen of California, Shadow Days, Born and Raised, Something Like Olivia, Love is a Verb
MHB's Rating: 3.9/5